The hard thing when working one week with them, is the day after.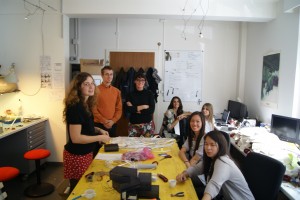 Oh yeah… we worked on "la grande fête du centenaire du Musée d'art et d'histoire" of Geneva.
http://www.ville-ge.ch/mah/frs/centenaire/index.html
http://head.hesge.ch/Centenaire-du-Musee-d-art-et-d#IMG/jpg/HEAD_MAH_Borel.jpg
More info on espace-communication and media-design blog on HEAD website.
Many thanks to :
Maud, Alix, David, David, Robin, and all the museum crew.
Raphaelle, Pascal, Victor, Douglass, and all the teacher involved.
Manon, Célia, Carmen, Virginie, Carina, Anh, Sylvianne, Justine, Camille, Paul, Samuele, Alexandre, and all students involved.
Special thanks to Douglass Stanley and David Hodgetts for their support and their code left unused. (I'll talk more about this later)